S7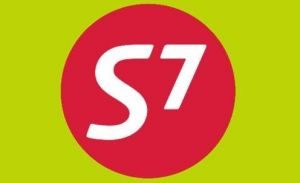 About company
Siberia Airlines is the owner of the largest network of domestic domestic air routes in Russia. It is built on the basis of three major transport hubs, which interconnect Moscow, Novosibirsk and Irkutsk.
The main airports are: Domodedovo, Tolmachevo, Irkutsk. Siberia Airlines provides its customers with the opportunity to get to Anapa, Astrakhan, Vladivostok, Samara, Ashgabat, Baku, Tashkent, Tbilisi, Antalya, Bangkok, Burgas and other cities of the world.
Aircraft fleet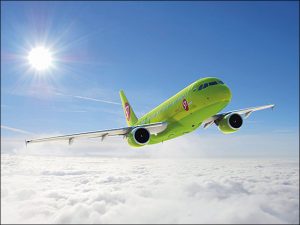 To date, the company Siberia is the owner of one of the most modern fleets of air transport. And although he is not so many years old, it includes more than 31 aircraft. And these are 20 Airbus A319 aircraft, and 9 — Airbus A320 aircraft, 1 — Airbus A310, 2 — Boeing 767-300.
The company's management is doing everything possible in order not only to expand the number of its aircraft, but also to upgrade existing ones in accordance with international requirements.
Airline history
The history of the airline S7 began back in 1957. It was at that time from the military airfield, which was located in the Novosibirsk region, the first civilian type flight was released. This airfield was part of a united squadron, on the basis of which a company called Siberia was formed. Since 2005, the airline began to fly using the well-known brand S7 Airlines.
At the same time, S7 has recently been a member of an aviation alliance called oneworld, which is the worldwide leader in quality of service. All airlines of the alliance are based on almost every inhabited continent, and also fly to almost 150 countries of the world. The fact that Siberia is a member of the alliance only indicates that this airline fully complies with international standards regarding the quality of service and flight safety.
Services for passengers
Now, with the help of the Internet, mobile phone or Contact Center, you can choose a convenient flight, as well as register for it. In addition, the company launched a service using a mobile boarding pass.
Siberia Airlines flight schedules can also be found on its website, or on our portal. With such data at hand, you will never miss the plane.
Bonuses and Promotions
S7 Airlines has developed and successfully launched a loyalty program for passengers who are its regular customers, called "S7 Priority", to attract new customers. This program allows each passenger to accumulate miles for completed flights and receive special bonuses from this. And what is most interesting is that Siberia Airlines has special offers and special offers on a permanent basis.
Contacts
Address: Novosibirsk Region, 633104, Ob-4, Siberia Airlines
Phone: +7 800 200 000 7
Fax: +7 495 363 05 80
E-mail: callcenter@s7.ru
Website: www.s7.ru