Airline Tickets
Payment methods
The following options and forms of payment are possible: using a bank card on the site, in Euronet and Svyaznoy liaison offices, QIWI terminals, electronic money.







Convenient search
We are looking for airline tickets at more than 35 reliable agencies and 728 airlines.
The best prices
We find the best price and you
it remains to choose which
agency to buy.
Airlines
We have the largest selection of stocks and
special offers from all
airlines of the world.
Booking e-tickets: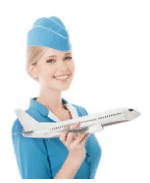 Avia-Flight.com — ticket bookingAll Russian airlines have already switched to the system of booking airline tickets via the Internet.
The main advantages of electronic air tickets are the ability of the client to independently draw up the route of his trip, a place on the plane, and associated services to taste. The advantage for the airline is to save money on forms and overheads, the possibility of increasing profits through direct ticket sales via the Internet.
Those who wish to buy electronic tickets are more convenient to do so on the agency's website due to the lower cost and the opportunity to choose from the offers of several airlines.
Important points when booking air tickets:
1. Payment. After the booking is completed, you will be able to use various payment methods, including payment by credit card from anywhere in the world, payment through Euroset, electronic money: Yandex.Money and Webmoney, in QIWI terminals, payment in office in cash, and delivery of air tickets to your home and office.
2. Confirmation. When booking online you need to provide an email address. This will send you an email with full flight information.
3. Electronic tickets. You may not take your printed e-ticket with you for check-in, and you can check in with your passport, which you used when booking. You can check in for a flight and choose a place on the airline's website.
If the airline has an electronic service terminal at the airport, you can check in for a flight using this terminal.
4. Call. If the traveler has any doubts about his booking, he can call in advance to the agency or airline and specify the full information about the flight using the 6-digit number of his booking.
5. Changes. If you want to change the date of departure, you need to contact the agency where you booked the air tickets.
Questions and answers
What is an e-ticket
Ticket booking rules
Air ticket refund procedure
How to exchange a ticket
Traveling with children by plane
Baggage rules
Check-in
Special offers
| | | | |
| --- | --- | --- | --- |
| from 18 151 rub. | from 11 243 rub. | from 11 764 rub. | from 11 243 rub. |
| from 9 765 rub. | from 9 765 rub. | from 38 430 rub. | from 26 603 rub. |