Austria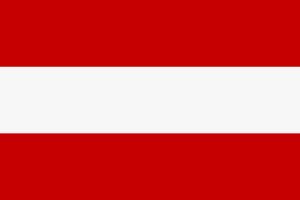 Name: Austrian Republic.
Capital: Vienna.
Official language: German.
In some areas, the population speaks regional languages — Slovenian and Hungarian.
Time: differs from Moscow time by -2 hours.
Currency: since 2002 — euro.
The territory of the country: 83 860 square meters. km
Population: 8 420 000 people.
Holidays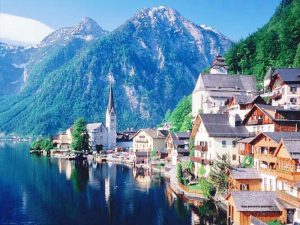 January 1 — New Year.
January 6 — Epiphany.
October 10 — Referendum Day.
October 26 — National Holiday.
May 1 — Labor Day.
December 24 — Christmas Eve.
December 25th is Christmas.
Easter Monday.
Ascension of the Lord (on the 40th day after Easter).
Holy Trinity Monday (50 days after Easter).
November 1 — All Saints Day.
December 26 — St. Stephen's Day.
December 31 — St. Sylvestre Day.
Religions: Protestantism, Catholicism, Lutheranism.
Stay mode
Our compatriots need a visa to enter this country. If you decide to travel by car, customs documents for the car when crossing the border of Austria is not required. The country has a valid driver's license obtained in other countries, but insurance is required for the car (green card).
Customs control
All personal items and items that may be needed on the trip are allowed to import free of charge, drugs and weapons are prohibited. Alcoholic beverages and tobacco products can be transported to persons over 17 years old in limited quantities:
— 250 g of tobacco or 200 cigarettes;
— 2 liters of wine or 1 liter of other alcoholic beverages.
All other goods are allowed to import a certain amount, which is set by the customs of the country. Depending on the type of transport, it may be different.
Climate
There are two climatic zones in the country. The south and southeast are dominated by the continental climate, and in the west a humid climate prevails.
Austria is traditionally considered a country of winter holidays, although tourists visit the country all year round. Here is a very mild winter, almost no severe frosts, which contributes to mass tourism. The Alps occupy a large part of the territory and thanks to this, Austria, along with Switzerland, is called a ski country. In the summer it is very warm here, and tourists are going to have a rest among picturesque alpine landscapes.
And local people love autumn most of all: at this time there is no summer heat, but still far from the winter cold.
Embassy
Phone: (495) 201-73-17 Address: Moscow, per. Starokonyushenny, 1.
Telephone code: +43
Domain zone: .at