Church of St. Barbara — Hundertwasser redesign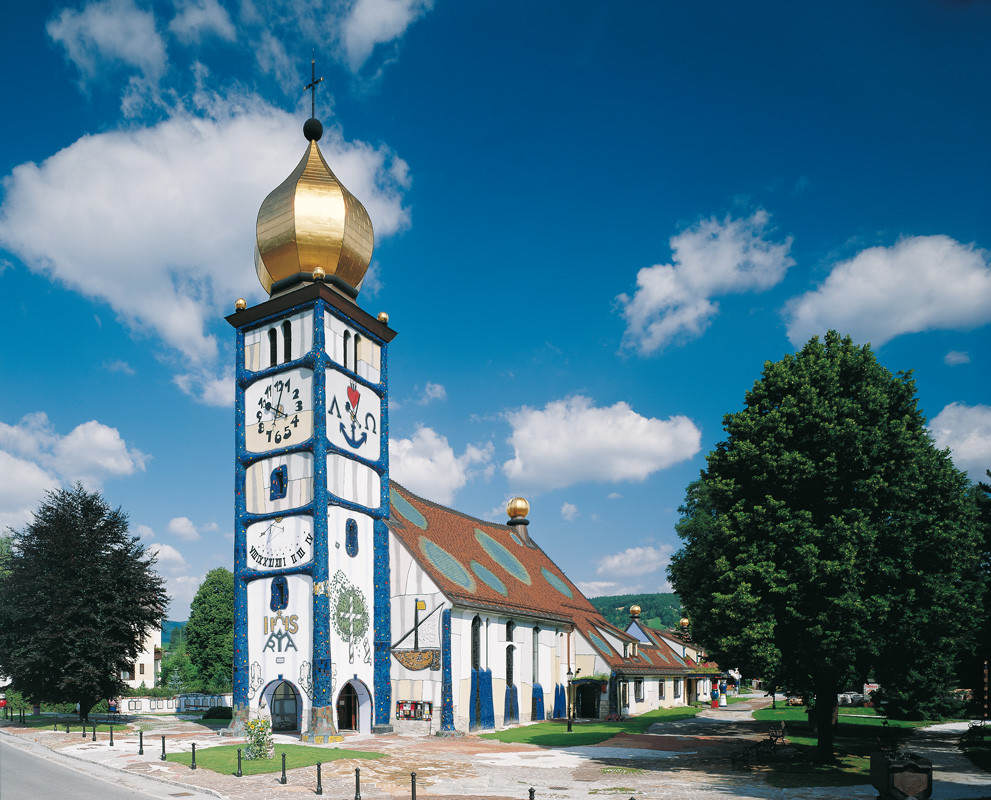 The Austrian town of Bernbach is famous for its interesting sight — the Church of St. Barbara. The inconspicuous church became famous after an unusual restoration. The redesign has volunteered to make the famous Austrian artist Hundertwasser. He became famous for his unique «natural» style, showing the unity of man and the world. It happened with the church. The artist turned the dilapidated building into a fabulous Christian monastery. Multi-colored roof, windows, framed by intricate drawings, made the church a work of art. The appearance of the facade resembles a wave. So the artist conveyed the idea of ??purification from sins. The clock on the bell tower is decorated with symbols replacing the numbers. The church floor is lined with uneven tiles, symbolizing the difficult path to God. Here, every stroke of the master is important for the believer. Hundertwasser took no money for the work. He selflessly created a beautiful church, surprising visitors for many years.
Tips
Everyone can visit the Church of St. Barbara, regardless of religion. On the territory there are 12 arches, personifying the unity of world religions. Near planted a luxurious garden. Plants bloom from April to September, delighting visitors with a wonderful view, enchanting aromas.
How to get there
The Church of St. Barbara is located in Austria, in the federal state of Styria. A bus from Graz to the church runs daily.