Hotel designed by Hundertwasser — like a fairy tale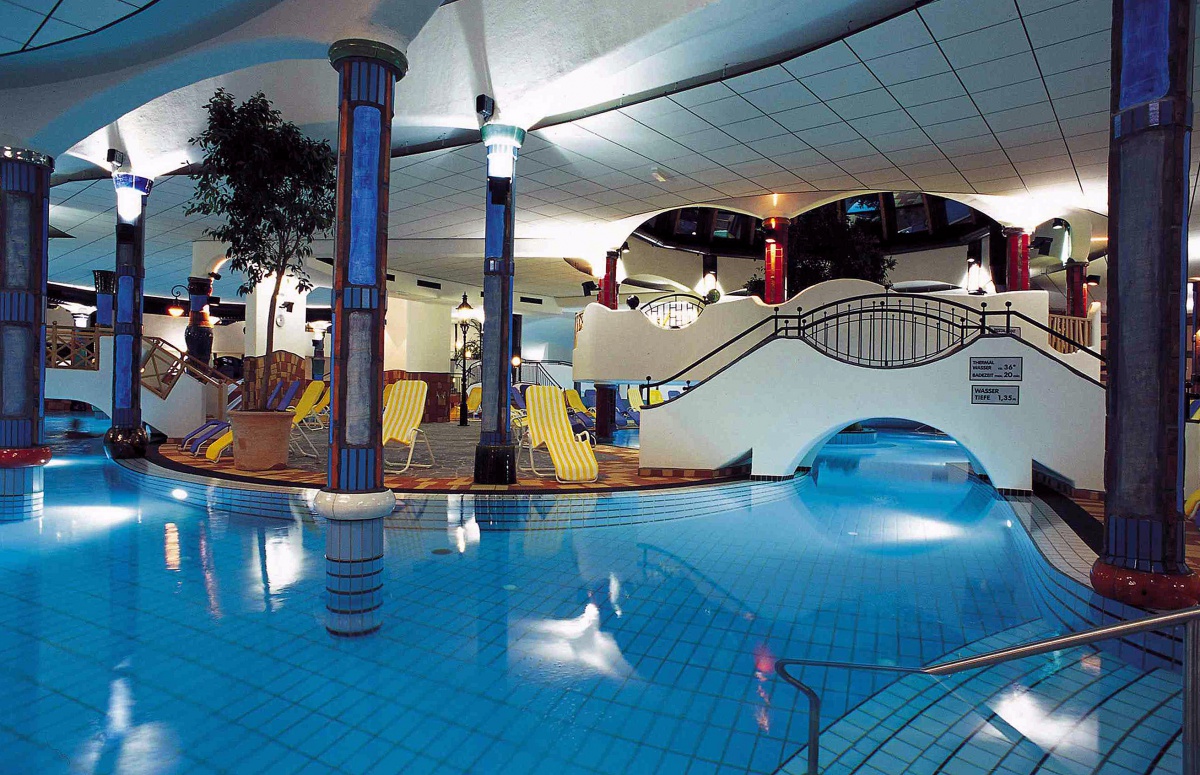 Austria invites you to visit the fabulous hotel — Rogner Bad Blumau. Nearby are the healing thermal springs. The peculiarity of the wellness center and the hotel is an unusual design. He came up with an extraordinary project by a famous artist, architect Friedensreich Hundertwasser. According to his plan, a center was created that exists in harmony with nature. The shape of the building is reminiscent of children's drawings. Asymmetrical windows, sloping roofs, bright domes. Homes appear to come from the earth. The roofs are covered with lawns, small parks, trees. So the architect returned to nature a part that he took during construction. There are no direct lines on the territory. The buildings seem to be woven into the surrounding landscape. Comfortably coexist thermal centers, huge houses, therapeutic lakes. It seems that they are all inhabited by fabulous creatures. The complex offers numerous options for relaxation, health promotion procedures.
Tips
The hotel has rooms of different price categories. Everyone can find a cozy fabulous room that suits your taste. A special feature of the magical place is the Alley of Love. It newlyweds plant a tree, a symbol of eternal feelings.
How to get there
Rogner Bad Blumau is located 130 km from Vienna, in the federal state of Styria. From Vienna to the city of Graz, which is closest to the fabulous hotel, can be reached by train (about 2 hours). From Graz for guests organized transfer.