Makepeace — an island in Australia in the shape of a heart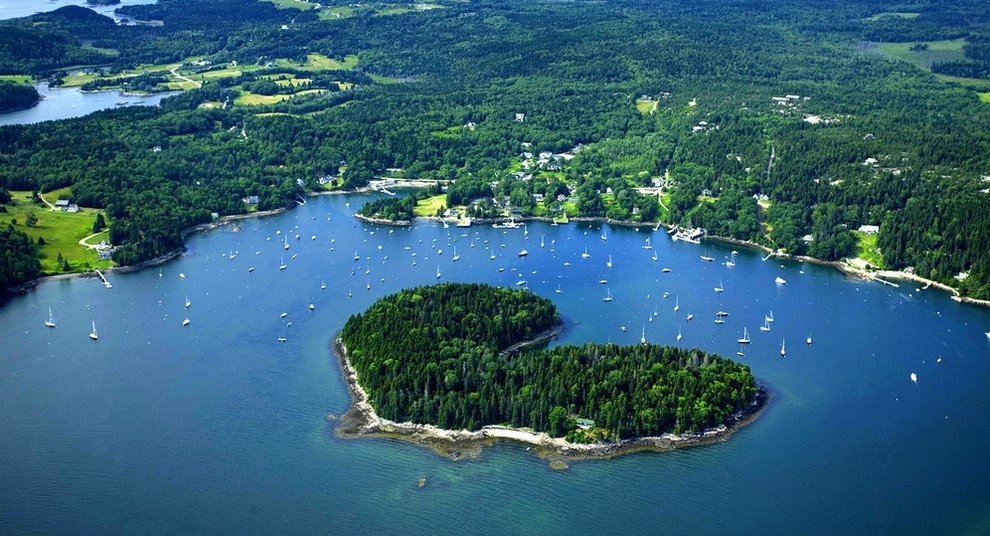 Connoisseurs of luxury holidays Australia is ready to give your heart. Makepeace Island, resembling a heart, is located not far from the east coast. He is the private domain of the Briton Richard Branson. Romantic place can satisfy any desire of discerning tourists. Dense forests, rare animals, plants, excellent service awaiting fans of solitude. The nearby river Nusa is densely populated with crocodiles. Diving will allow you to see the charming reefs. On the territory there are 3 luxury hotels. They are equipped with pools, spas, gyms. Trails for tourists intersect with the habitats of koalas, monitor lizards, and platypuses. Parrots of various colors are not afraid of people. Makepis has become a paradise, combining the pristine beauty of nature and comfortable high-quality rest.
Tips
The island is small, only 25 acres. You can get here if you rent a whole island. Pleasure is expensive, about $ 3000 per day. Rent gives a guarantee of a wonderful secluded rest, planned out at the request of guests. Nearby is the Great Barrier Reef, whose beauty is also worth seeing.
How to get there
Makepeace is located in Queensland in eastern Australia. At 10 km from Noosa Airport. From there, a cruise boat takes guests to the romantic coast. The nearest major airport in Brisbane is about 138 km from the island.