AIRBUS A300
Airbus A300 is a wide-body passenger aircraft, intended for small and medium flights. In the passenger cabin fits from 266 to 298 passengers. There are two classes: business and economy class.
Six people in chairs are located in the business class, with two aisles between the seats. In the economy class in each row of eight seats. From the layout depends on the number of seats in the cabin. 2 passes between the seats provide freedom of movement through the cabin.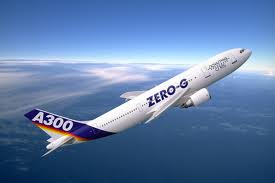 In the creation of the aircraft used technology company BAE Systems to modernize the wing. High flight control and high aerodynamic efficiency have been achieved. The reduced weight of the metal blanks, the deep modernization of the autopilot and the electrical control in the brake system allow the A300 to replace the Lockheed L-1011 and McDonnell Douglas DC-10 in short and medium range flights.
The Airbus A300 was the first aircraft to be launched by Airbus Industries. Automation of the flight engineer allowed us to reduce the crew to 2 people. JT9D-59A and CF6-50C2 engines are used in the A300.
The first flight of the aircraft took place in 1972. In 1974, the first production model entered service.
From the history
In September 1967, the history of the creation of the aircraft began. The first flight took place in 1972. The success was not impressive, but by 1979, 81 aircraft were already in operation. Since March 2006, the production of the A300 is minimized. Airbus Industries has announced support for the use of this model until 2025.
Dimensions
Length: 54.8 meters;
Wingspan: 44.85 meters;
Height: 54.10 meters
Flight performance
Flight range: 6670 kilometers;
Maximum speed: 910 kilometers per hour.
Maximum cruising speed: 829 kilometers per hour.