Air tickets to Egypt
Airlines that fly from Moscow to Cairo: Egyptair, Turkish Airlines, Swiss, Austrian Airlines, Alitalia, Lufthansa, LOT Polish Airlines, Aeroflot, KLM.
Airports connections: Ataturk, Zurich, Vienna, Fiumicino, Frankfurt International, F. Chopin (okecie), Schiphol, Franz nd. Strauss.
Departure is made from Domodedovo and Sheremetyevo airports. Average flight time 4 hours 10 minutes.
Arrival carried out in airports: Cairo.
Cheap air tickets to Egypt: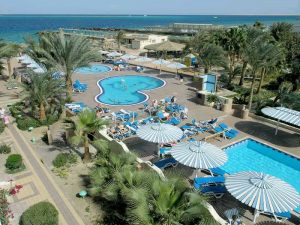 Rest in Egypt
Egypt over the past 20 years, almost completely changed its appearance. A lot of hotels appeared on the Red Sea coast, even new resorts appeared. Here you can have a wonderful rest, both by yourself and the whole family. For those who like to visit historic places, to see something truly unique, various excursions are organized every day. For lovers of extreme rest, Egypt can offer a fascinating journey through the desert, and you can choose the way to travel around this desert itself. Want to quickly and with the wind — a motorcycle, quad or jeep at your service. If you want to slowly, but majestically, please, the ships of the desert are at your service.
Holiday features
For lovers of relaxation by the sea, Egypt offers a wide variety of beaches, from those that belong to the hotel, where you will be served as kings, to small, we can say abandoned, which are located in small resorts. Diving in Egypt is another extreme hobby that literally everyone can join. There are many diving schools in Egypt, and any self-respecting international diving club simply considers it its duty to open its representative office on the Red Sea. After all, divers from all over the world come here every year just to see the magnificence that this most transparent sea of ??the world hides in itself. The Red Sea is known to the whole world because of its uniqueness. Clear water in it, standing on the deck of the ship, you can easily see what is happening on the seabed. Such transparency in this sea is due to the fact that more than one river does not flow into it, which means that there is no or, therefore, no loss of visibility in the water.
Egypt is one of those countries that many dream of going to. Modern Egypt is a unique corner for paradise. There is everything for the tourist. Excellent resorts on the shores of the cleanest sea in the world. The majestic monuments of architecture, which have been admired by all who see them for more than one thousand years. The climate is wonderful, you can go here to relax on the beach all year round, and to be absolutely sure that you will really have a great rest, there is simply no bad weather. Oriental flavor — so unusual and charming. This country is different in almost everything from ours, and this is another magnet that contributes to the influx of tourists. Coral reefs, unusual fish, exotic seaweed — this unique world will open to everyone who wears flippers and a mask, risking to dive under the water.
Sights
For novice divers in Egypt there are many schools where anyone who wants to teach the basics, during the first dive, the instructor will follow the beginners, and the training is conducted in many languages, and as a rule the instructor knows the language spoken by tourists when diving with a certain group. Egypt long ago was the country about which they knew far beyond its borders, the pharaohs, priests, mummies, pyramids, the Sphinx — all this is only in Egypt, and all this can be seen only here. The Nile is a river of life, as it was called by the Ancient Egyptians, is still the river of life, because 96% of the country is a desert, the entire population of Egypt lives near the Nile. On the Nile for tourists there are regular tours in which they can learn a lot from the past of this country.
Egypt is a country to which you want to return, because literally in one or two years it changes so much that it is no longer possible to recognize it. It is necessary to study it anew, and this is perhaps the main charm of this country. You can look at the ancient pyramids of Egypt, see the magnificent picture of the sunset on the Nile.
Best time to visit
Egypt in the summer is one of the best places to relax on the beach. In winter and autumn, it will be better to rest for those who, in addition to rest, prefer all kinds of excursions to local sights. Indeed, in Egypt, not only such worthy objects of historical value as the Pyramids and the Sphinx. Visiting the central museum in Cyprus you can see a lot of interesting things not only for adults but also for children. If you prefer walks with the whole family, then be sure to visit Hurghada, there is a wonderful water park and various attractions. In the autumn, Egypt gives tourists the opportunity to find the kind of recreation that is interesting for you. It is during this period that it is better to rest with children, because during this period it is not so hot. In the summer months it is better to visit Egypt for lovers of extreme relaxation, because of the intense heat.
And yet, what drives tourists wanting to visit Egypt? The first is, of course, the climate: you can relax on the beach all year round. The second is that you can visit local sights at any time of the year. And it is good that the prices for vouchers are very diverse and anyone can choose a voucher for their financial possibilities. Egypt is a state in northeast Africa and southwest Asia. Washed by two seas: Red and Mediterranean. The area of ??Egypt is 1001450 sq. Km. Through the country flows the river Nile. For hundreds of kilometers stretch the golden beaches, washed by the sea. Egypt is a country full of secrets and wonders. One of which are the famous pyramids and temples. Egypt is also a rich, colorful and diverse underwater world — a real paradise for divers.