Airline tickets to Delhi
We will find the cheapest flights to Delhi, and you will only need to choose where to book them. Specify the desired dates, the number of passengers and click on «Search».
Airlines that fly from Moscow to Delhi: Emirates, Aeroflot, Air India, Qatar Airways, Etihad Airways, Air Astana, Turkish Airlines, Aerosvit Airlines.
Airports transfers: Dubai, Doha, Abu Dhabi International, Almaty, Ataturk, Boryspil.
Departure is made from Vnukovo, Domodedovo and Sheremetyevo airports. Average flight time 13 h. 50 minutes. Arrival is at the airports: Indira Gandhi.
Prices for airline tickets to Delhi: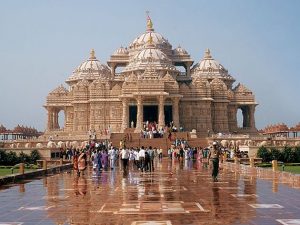 The capital of India is the metropolis of New Delhi, which is home to 13.8 million people. The largest cities are Bombay, Calcutta, Delhi, Madras. There are 15 official languages ??in India: Punjabi, Hindi, English, Oriya, Bengali, Urdu, Assami, Kashmiri, Marathi, Sindhi, Telugu, Tamil, Kannada, Malayalam and others. The national currency of India is rupi.
Delhi is a city in northern India. Its official name is the National Capital of the Territory of Delhi. This is the second largest city in India, located on the banks of the Yamuna River. Delhi is notable for its cultural life, here you can make very inexpensive and diverse shopping, visit fairs and markets for spices, pan, sari, red light districts, places where you can put up tents, artisans quarters. Delhi is also the largest transport hub from where you can reach any point of the country.
If you are going to spend your holidays in India, our advice will not hurt you. To get started, let's get acquainted with general information about this country.
If you went to India, then you, like in any other country, are supposed to follow some of their traditions.
Before you go into someone else's house or temple, you must remove your shoes.
In India, you cannot eat or pass things with your left hand — this is considered impolite. Since it is used in the toilet, and it is considered unclean.
The people of India eat with their hands, but foreigners do not have to do it.
Women do not give a hand to men for greeting.
When Indians say yes, they shake their heads from side to side.
Officially, no special vaccinations are required to enter this country. But for safety net, it is better to get vaccinations against hepatitis A, typhoid fever, and also to take pills for malaria and cholera.
Do not exchange money for Indian rupees before traveling, as they cannot be imported and exported from the territory of India. Therefore, it is best to take cash with us dollars. It is recommended to change the currency at the airport. Well, if you brought along credit cards, they are accepted at hotels, major stores, restaurants, and airline agencies.