What is an e-ticket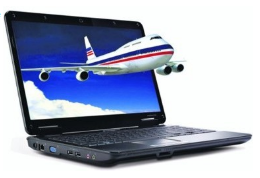 An electronic ticket is a digital entry that is in the aviation company's database. This electronic document certifies the contract between the airline and the passenger on air transportation.
Buying an e-ticket online will save time. It can be booked for relatives and friends who, for one reason or another, cannot do this on their own. Such a ticket cannot be lost or forgotten, because its electronic version is stored in the carrier's database.
When buying an e-ticket, it is advisable to print out the itinerary receipt, which is provided along with the ticket. It may be necessary when passing through passport or customs control, as it contains a travel route and serves as proof of the existence of a return ticket.
To check in for a flight, except for the ticket and itinerary receipt, passengers must present a passport or birth certificate (for children) to confirm their identity, as only those specified in the ticket are allowed to carry out the carriage.
Business, premium or economy class services are provided to passengers in accordance with the fare paid by them. The services provided are determined by the list and regulations of the airlines.
Transportation of passengers at the business class rate provides an increased level of comfort: increased distance between the seats, a refined menu, a wide selection of expensive wine and other services.
The highest level of service is provided to first-class passengers: at the airport, they can use special waiting rooms, where they are offered a variety of drinks and snacks. The menu on board the aircraft is very diverse. In addition, first class passengers receive branded gifts from airlines. Passengers of this category are checked in for a flight at a separate counter, they are the first to board and disembark, and more personnel are allocated to serve them on board the aircraft.
Non-alcoholic drinks, juices, wine and food are offered to passengers who pay for economy class tickets, depending on the flight time.