Australia
Contact the Australian Embassy in the Russian Federation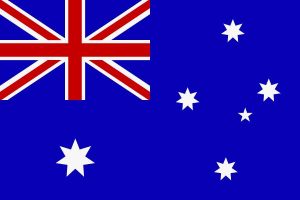 Address: Moscow, trans. Podkolokolny, 10a / 2
Telephone for recording: (495) 956-60-70, contact from 09-00 to 12-30 on working days.
E-mail to record: immigration.moscow@dfat.gov.au (response time — up to 7 days).
To visit Australia, you must first apply for a visa. In addition to the embassy in Moscow, Australian consulates are located in Vladivostok and St. Petersburg. It is worth knowing that the government of this country puts forward quite strict requirements for paperwork. In addition to the quality of the information provided, the candidate for a visa is assessed according to other criteria, such as "visa history", assessment of the risk of illegal immigration and so on. The visa fee is 130 AUD.
It should be borne in mind that a notarized translation of an accredited translator must be attached to all Russian-language documents on a mandatory basis. Without this, they are not accepted.
List of documents for an Australian visa
one). Application form 48R in English, indicating your E-mail, where the confirmation email will be sent.
2). One new photo is 3.5 ? 4.5 cm.
3). Passport valid for at least 6 months.
four). A photocopy of the Russian passport, in addition, we need copies of old passports.
five). For people who are employed, you need a certificate from work reflecting such data: the position of the applicant, length of service, salary, the duration of the employee's leave and his type (paid, unpaid). The document is issued on the letterhead of the enterprise with its stamp.
6). For business owners: registration documents, information on any assets on the balance sheet, income data.
7). For students: a confirmation letter from the school stating that the person is listed in it, with the possible indication of the permitted period of absence from the place of study.
eight). Medical insurance policy.
9). Information about the purposes of the visit, including the route of movement (if any). If the visit is private, there should be an invitation from the host. If residents are traveling abroad, under 18 and without parents, then they need the following set of documents:
— A copy of the birth certificate (necessarily certified by a notary);
— Parental permission, also marked by a notary;
— copies of passports of parents with a signature;
— A letter from the person undertaking to ensure the child's stay in Australia.
ten). Proof of financial solvency. This could include an extract from a bank account and a credit card, information about the property (cars, apartments, villas).