Air tickets to Belarus
Airlines carrying out flights on the route Moscow-Minsk: Belavia, UTair, S7 (Siberia).
Airports transfers: Tolmachevo, Pulkovo, Krasnoyarsk, Koltsovo.
Departure is made from Domodedovo and Vnukovo airports. Average flight time is 1 hour and 20 minutes. Arrival is carried out to the airports: Minsk 2 international, Minsk 1 international.
Cheap air tickets to Belarus: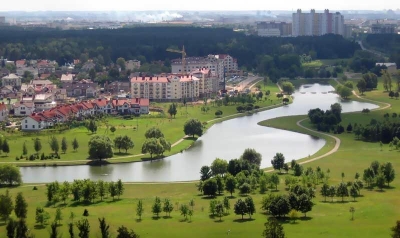 Tours to Belarus
If you are tired of modern places of rest, such as Turkey, Sweden and other foreign countries, then there are always options for inexpensive and close to spend at least a wonderful holiday. One of these options would be a trip to Belarus. It is a small country located in the center of Europe. Distinguished by its originality and friendliness of residents. In addition, the rest here will be cheaper than in distant countries, but in terms of level it is no worse.
Many beautiful places will truly enjoy the rest, and a high level of development of the tourism industry will give confidence in the quality of service. The calm, temperate continental climate only seems unsuitable for sunbathing and swimming. In fact, even here it is quite hot in summer, especially in the past few seasons. In summer, the temperature can easily rise above 30 degrees Celsius, which allows you to relax on the beach while sunbathing. The lakes look especially spectacular, captivating with their beauty.
Sights
There are many places here that are both a tourist attraction and a place for tourists. One of these can be called Belovezhskaya Pushcha. This is a local reserve, truly unique. Here there is something that is not found anywhere else. For example, the largest forest in all of Europe, protected more than half a millennium. Impressive and giant trees, the age of which even experts do not always determine immediately. To do this, you can make a flight to Belarus.
The visiting card of the country is Mir Castle, which is also open to the public. It exists here since time immemorial, and symbolizes the power and reliability of both what the ancient inhabitants did and the country as a whole. The architecture of the castle intertwines a variety of elements such as Baroque, Gothic and Renaissance.
Historical places
If you are familiar with the history of the country, then you should definitely visit Khatyn. This is a memorial complex in memory of those victims who died in the war with Germany. The guide will take a closer look at the incidents that led to the creation of the complex. It is a symbol of grief and innocent victims who did not deserve their truly brutal death. In addition, in Belarus there are still a lot of places that are able to interest the modern tourist: this is Mir Castle, and many national parks, clubs, museums, and so on.